Now that Spring time is here, it's time to spruce up your makeup with a new fresh and dewy look, followed by a wardrobe revamp!
The Spring and Summer fashion trends for 2021 are super stylish and feminine whilst still fitting in with our current work from home and zoom meeting lifestyle! 
All About The Glow
Here at Sculpted, Spring Time is the perfect excuse to introduce some dewyness and glow with a pop of colour back into your makeup routine. 
Now that the sun will be shining a little bit more, you still need your daily dose of SPF protection.
To achieve the perfect glow to your skin, we're loving our Beauty Base Pearl Primer mixed in with our Second Skin Foundation as it gives the skin a gorgeous, pinky pearlescent hue whilst providing you with your SPF 50, skin hydration and UVA/ UVB protection.
For a pop of colour and to amp up your glow, the star of the show is our Full Face Radiance Palette. From the 2021 Fashion Trends, "Natural" faces commanded the catwalks this season, with subtly perfected skin being at the forefront.
Our Full Face Radiance is the perfect palette for effortless, radiant skin. The mixture of cream blush and highlight helps to add some colour back into the face but still gives the appearance of a naturally flawless and glowing complexion. 
And of course, if you want to really go all out with your glow, then you can pop some of our Liquid Lights onto the cheeks.
Pink Lite is a glowing soft pink that leaves skin looking bright and dewy. 
Gilded Glow is a gorgeous Champagne Gold highlight that leaves the skin with a luminous glow. They're the perfect finishing touch to your dewy skin.
Nudes For Days!
Nude Lips are also the go to for Spring Time. We are obsessed with our Undressed Lip Duos, Nude, Naked and Bare to create the statement nude lip, which can all be universally worn and loved by everyone!
They're super versatile and really compliment the gorgeous, pink undertone of our Cream Tint Blush from our Radiance Palette.
A Wardrobe Refresh!
Here are some of the fabulous wardrobe staples we are currently obsessed with for Spring/Summer 2021. They're super affordable and bright to add some life back into your look for the better days ahead! 
Statement Jeans
We are obsessed with these White Straight Leg Jeans to really brighten up your wardrobe for the warmer days ahead. They're super chic and paired with a simple plain T-Shirt you have the perfect outfit that's not too dressy but still super stylish. We love this pair from Mango!
They're super versatile and you can style them up or down, which we love! 
Back to Basics
The staple of the season is none other than some knit pants! We love them for those zoom call days or even for the days you just want to laze around but still want to look put together. They're super soft and neutral, and can be paired with basically anything. We love this pair from ASOS!
And for a pop of colour, they work really well with this Pastel Green Knit Jumper from H&M. You're all set for a cosy but stylish day at home!
Florals
Now that the good weather is approaching (fingers crossed!)  its time to root out that cute floral dress you've been aching to wear all year long!
Floral Dresses are an absolute must for the Spring time.  They're super girly and there's so much choice out there!
We love this one from New Look because you can wear it with a simple pair of loafers for some extra comfort.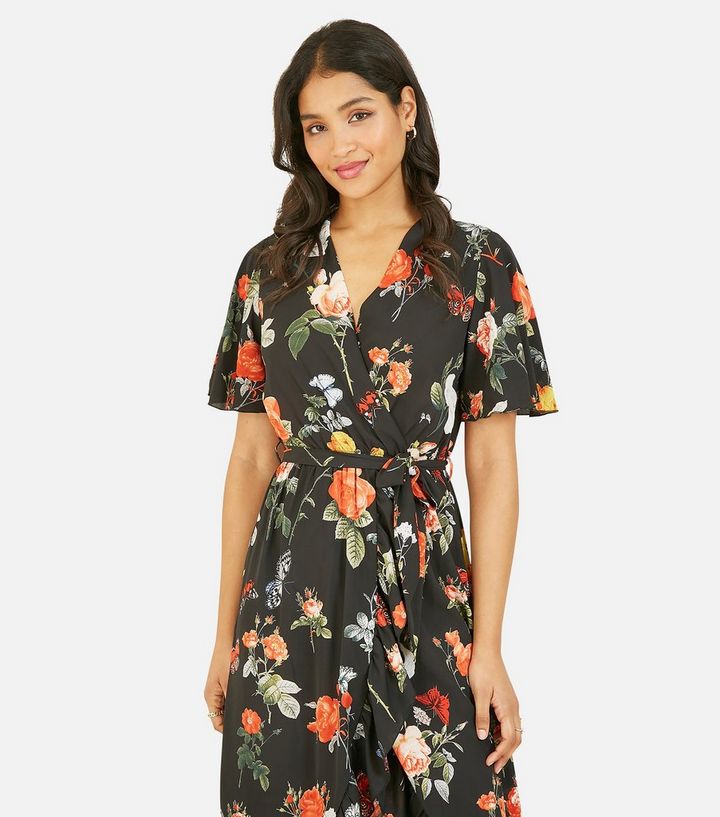 ASOS have a fabulous range of loafers which you can check out here!
If you prefer something a little plainer, a Midi Dress is always the way to go. The wonderful thing about mid length dresses is that you can wear them most of the year because of the length, but they're the perfect staple item to have just in time for Spring. 
Zara features some gorgeous pieces, but our favourite is this Ribbed Button White Midi Dress.
To go with your Floral Dress or Midi Dress, you can always choose to wear a Denim Jacket or an Oversized Blazer. Spring time can still be a bit chilly outside so it's good to have a jacket to pair with your outfit.
You can't go wrong with a simple blue Denim Jacket. Blazers are also such a timeless piece in your wardrobe collection and we want to pick one up in every colour! 
No matter where you're going or what you're wearing, a denim jacket suits everything! We've linked this Blue Oversized one here from H&M!
This gorgeous Double Breasted OverSized Camel Blazer is from Zara and we NEED this in our wardrobe! The great thing about blazers is that you can dress them up or dress them down, they work so well both ways.
Accessorise, Accessorise, Accessorise!
In need of a new handbag for the finishing touch?
Remember, you do not need to splurge on a trendy spring bag.
Zara have an amazing range of affordable picks that look super expensive, and this Cream Gold Chain Shoulder Bag is a great example, especially paired with the Midi Dress!
Yes to the extra-chunky Gold Strap!
Finish off your look with a simple belt and a pair of gold hoop earrings. You'll be sure to make a fashion statement!
What are your favourite Spring 2021 Trends? Are you a fan of Dewy and Radiant Skin for the warmer weather approaching?!
Let us know @sculptedbyaimee!
Love,
Aimee & Team x