Golden Highlights - Full Face Edit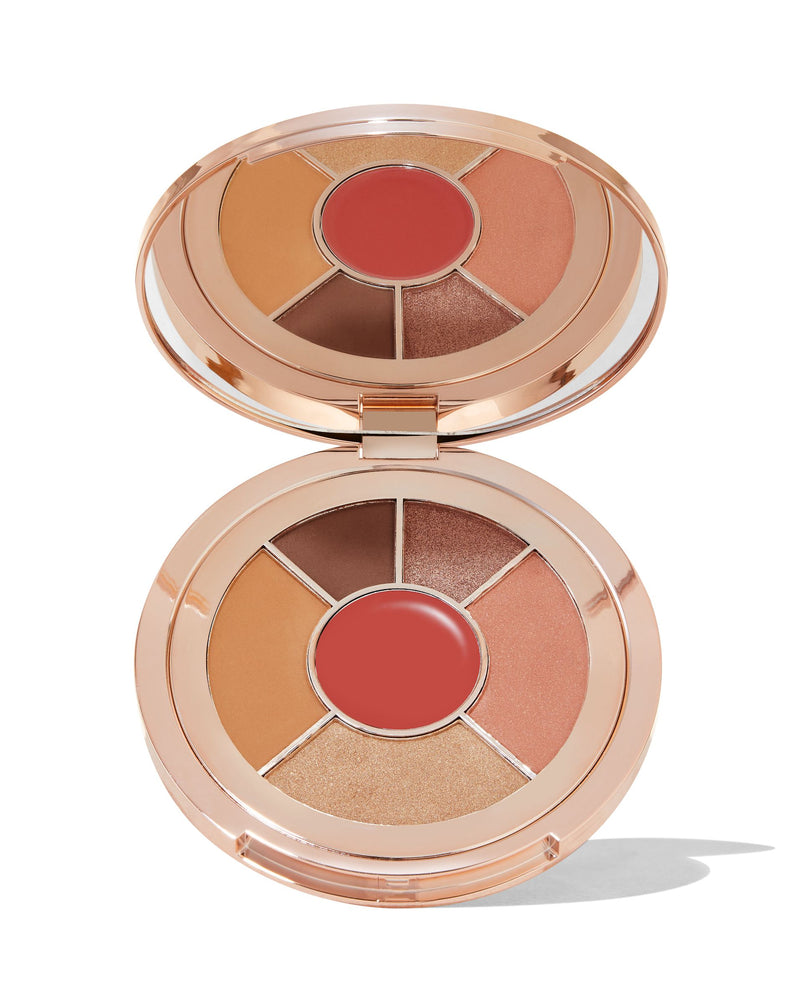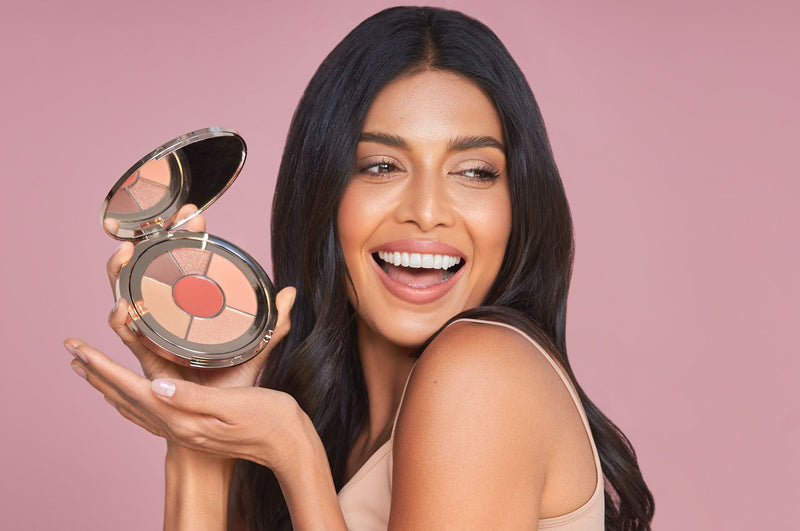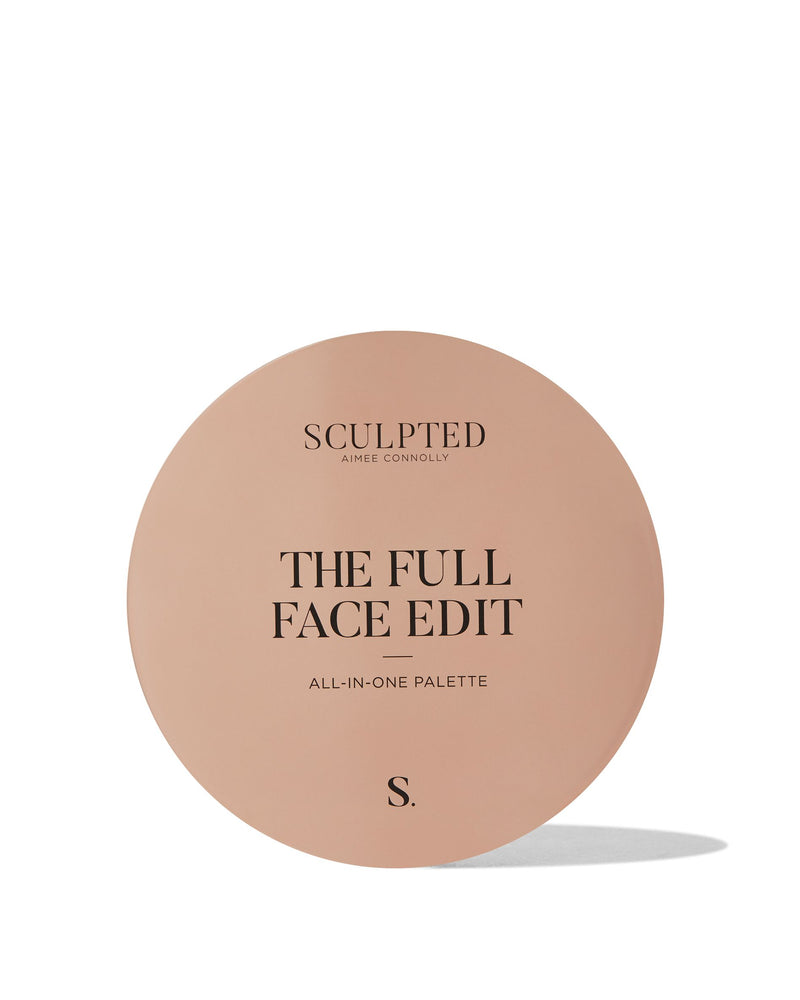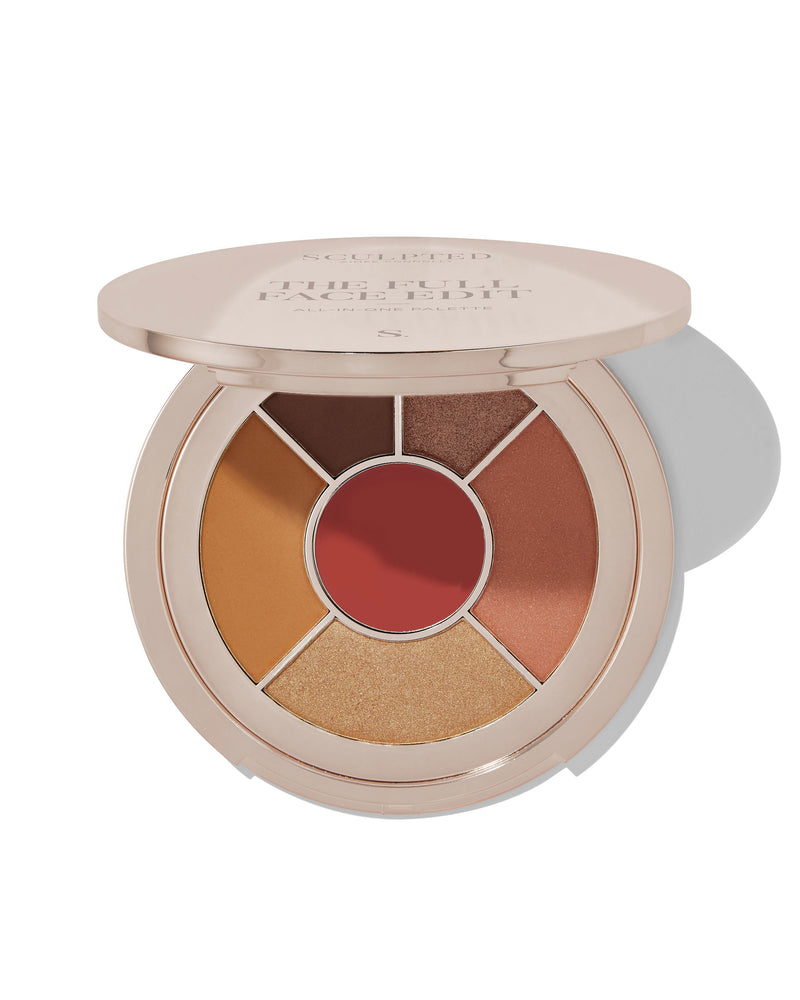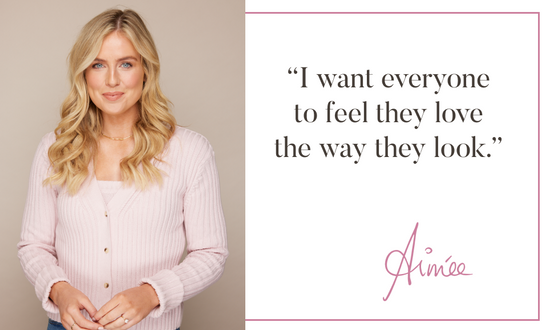 Product Information
How to use Golden Highlights Full Face Edit
Matte Brown Eyeshadow
Blend into the eye socket or along the lash line for a smokey effect. This product doubles up as an eyeliner should you need extra definition.

Shimmer Rose Bronze Eyeshadow
Sweep across the eyelid for a sparkling effect. Shimmer tones are great for brightening the eye area.

Pink Peony Blush
Boost your complexion by lightly swirling over the apples of the cheeks or angle towards the temples for a lifted look. Layer slowly to create your desired depth of colour.

Golden Glow Highlighter
Lightly tap onto the high points of the face for a dewy, soft-focus glow. Apply down the centre of the nose and into the Cupid's bow for extra luminosity.

Medium Matte Bronzer
Lightly buff into the hollows of the cheekbones for an instant sun-kissed glow or use as an eyeshadow. Apply any excess product around the hairline and down the sides of the nose for a chiselled look.

Lips & Cheeks Cream Tint
Tap onto the apples of the cheeks or use as a lip tint.
Why You'll Love It
- Brand new shades and textures
- Ideal for when you're on the go
- A curated palette of complementary shades
- Suitable for all skin types

Aimee Top Tip: Buff the bronzer onto the eyelids for a quick and easy daytime eyeshadow look.
FAQs
How do I know which Full Face palette to pick?
Your choice is down to personal preference. Take a look at the product descriptions and decide if you want pink or peachy blushes, lighter or darker shimmers and so forth. You can't get it wrong as all our palettes are designed to create multiple looks for as many different skin tones as possible.

Should you apply cream or powder blush first?
Always apply the cream blush first as this will prevent any separation on the skin. The cream blush also acts as a lovely base, making the powder stand out even more.

Do I need to use brushes? We would definitely recommend using brushes. Certain products like the cream tint and shimmer shadows can be applied with your fingertips, but a brush is advisable for the powders. Our original Sculpting Duo brush is the perfect partner for the Full Face edit but, if you want a complete set of brushes, then check out our brush sets here
.
Full Face Edit Ingredients
Eyeshadow:
Talc,Mica,MAGNESIUMMYRISTATE,Kaolin,Paraffinum Liquidum,CocosNucifer Oil,EthylhexylPalmitate,Polyisobutene,Phenoxyethanol May Contain +/- CI77499, CI77492, CI77891
CreamTint:
Aqua,PrunusArmeniacaFruitExtract,LithiumMagnesiumSodiumSilicate,Glycerin,Kaolin,Phenoxyethanol May contain +/ CI77891,CI45410,CI 15850
Powder highlighters;
Mica, Talc Paraffinum liquidum, Magnesium myristate Ethylhexyl palmitate Kaolin, Cocos nucifera oil, CI 77891, CI77492, Polyisobutene , CI 77491 CI 77499, Phenoxyethanol
Bronzers;
Talc,Mica, Magnesium myristate, Kaolin, Paraffinum liquidum, CI 77491 , Cocos nucifera
oil, Ethylhexyl palmitate, CI 77492, CI 77891, Polyisobutene, CI 77499,
Phenoxyethanol
Blushers:
Talc, Mica, Magnesium myristate, Kaolin, Paraffinum
liquidum, Cocos nucifera oil, Ethyl-hexyl palmitate, CI 15850, CI 16035,
Polyisobutene CI 77891, Phenoxyethanol May Contain +/-, CI 77492, CI 77491, CI77499