Beauty Base Rose Golden Mini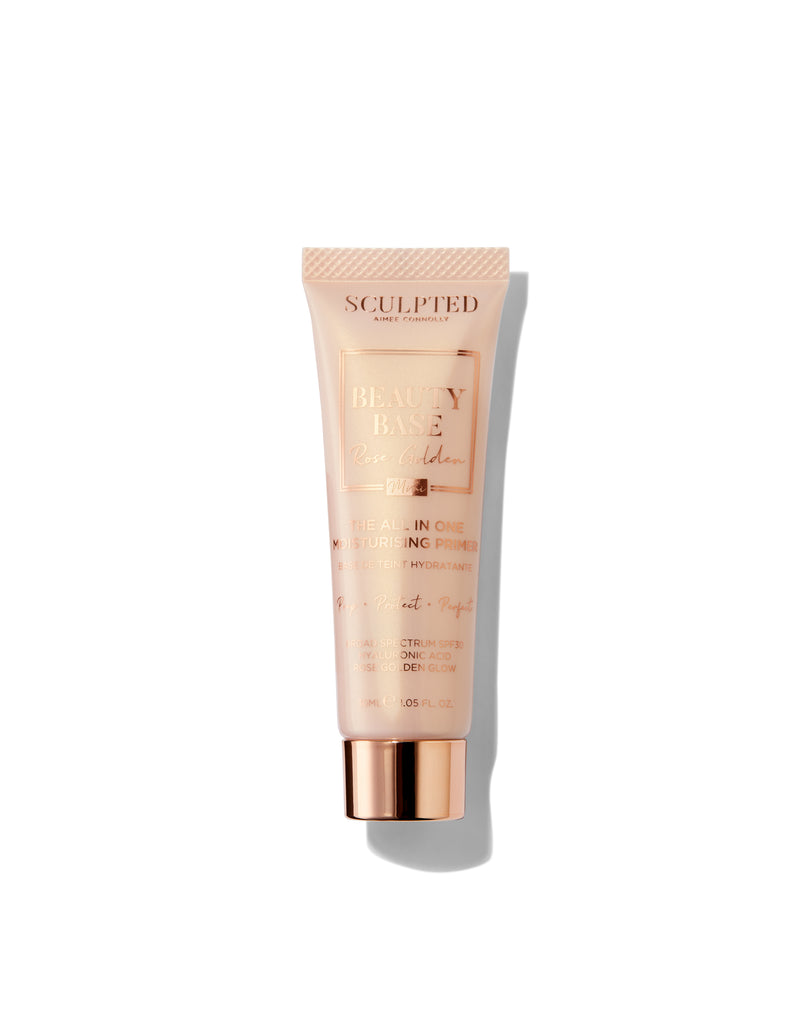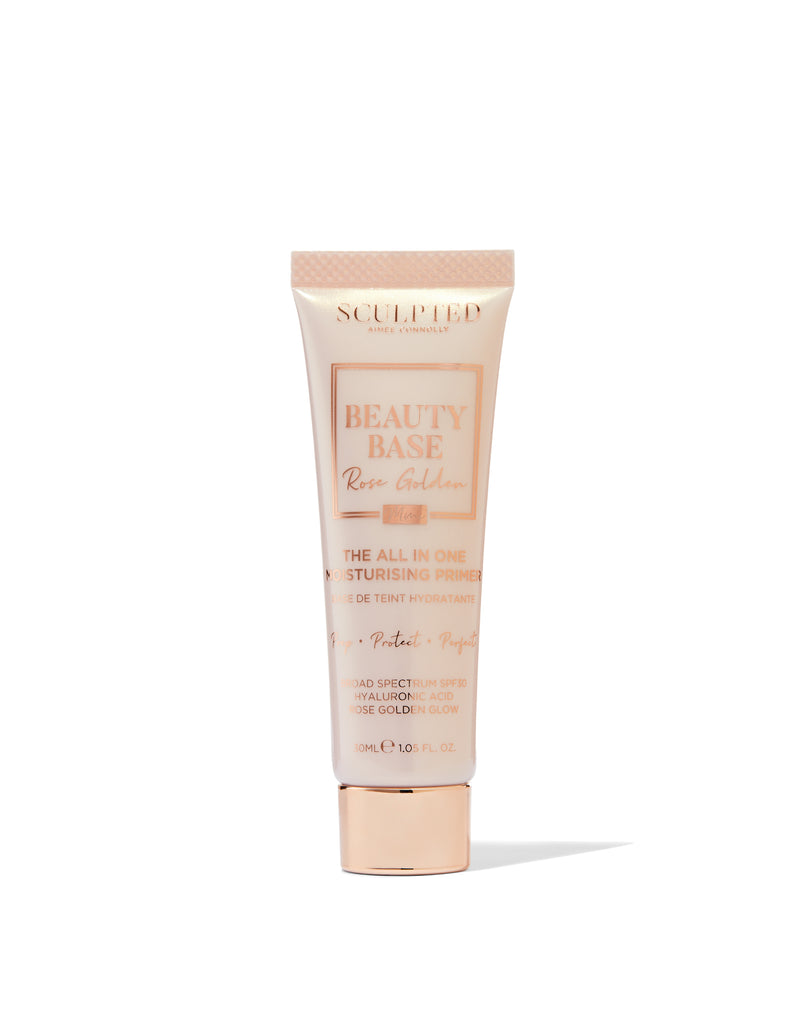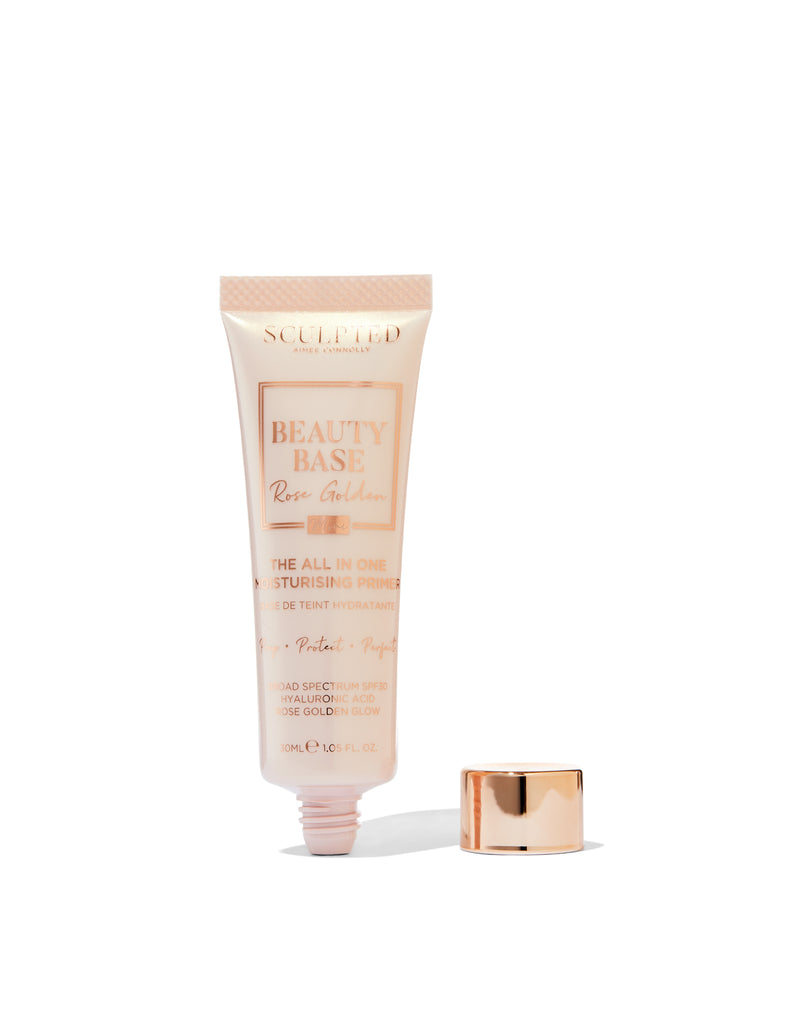 Order within
00hrs, 00m
for Same Day Dispatch

SPF Protection

Travel Friendly

Cruelty Free

Vegan Friendly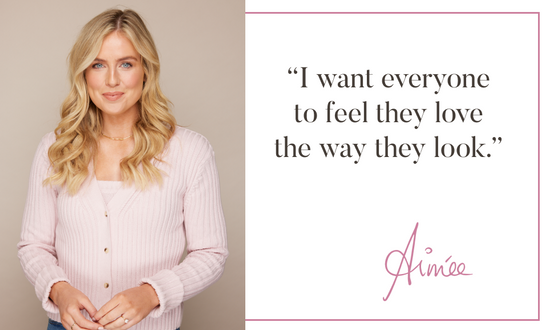 Product Information
How It Works
Apply to cleansed skin using fingertips or a brush for an instantly radiant complexion. Alternatively, mix Beauty Base into your foundation for a lightweight base with quick and easy application. To ensure adequate SPF protection, use three to four pumps.
Why You'll Love It
• Hyaluronic acid for long-lasting hydration • Peptides for plumper, healthier skin • SPF30 PA+++ protects against UVA & UVB rays. • Light-reflecting microparticles for a pearlescent glow
Aimee's Top Tip
Apply to the chest or shoulders for a gorgeous glow.
FAQ's
What does a primer do?
A primer is a base that you apply before makeup that keeps the makeup on for longer and helps to give it a nicer finish by prepping the skin for makeup.
Is Beauty Base Pearl safe to use when pregnant?
Yes Beauty Base is safe to use when pregnant. It contains hyaluronic acid which acts as a water binder for moisture and is safe to use.
Is Beauty Base Pearl comedogenic?
No Beauty Base is non comedogenic.
Is Beauty Base Pearl suitable for sensitive skins?
Beauty Base is suitable for all skin types however every sensitive skin is different. We have trialled it on lots of sensitive skins and haven't had any negative feedback but we have a tester of it with each stand in our stockists that you could try from first.
Is Beauty Base Pearl suitable for oily skin types?
Absolutely! Beauty Base is designed to be your SPF, primer and luminous base all in one. If you are conscious of applying a luminous base on the areas where you may get shiny (typically the t-zone) then apply Beauty Base all over the face except for this area. You will find however that it absorbs in really well to the skin and given it has the SPF content it mattifies without losing the glow.
Is Beauty Base Pearl suitable for a mature skin?
Of course! Beauty Base is made with all skin types, tones and ages in mind. It is for everyone to enjoy!
Does Beauty Base Pearl cause flashback given it contains SPF30?
No that's the beauty of it! You can protect your skin and not worry about the casper-like flash back.
Can you wear Beauty Base Pearl on its own?
Yes you can wear Beauty Base Pearl on bare skin if you're not looking for coverage and just want to have your SPF on with a radiant finish. Alternatively you can wear it under your makeup to prepare the skin for it or you can mix it into your makeup if you wanted to lighten the coverage and apply it quicker.
Do you need to wear moisturiser with Beauty Base Pearl?
We recommend that you continue your moisturiser as usual if you need a lot of hydration. Every skin is different to some wear Beauty Base on its own under makeup and feel fine and then some like to apply it over their moisturiser before makeup so that they get the extra hydration.