Love Story - The Collection: Wedding Palette
Limited Edition
Online Exclusive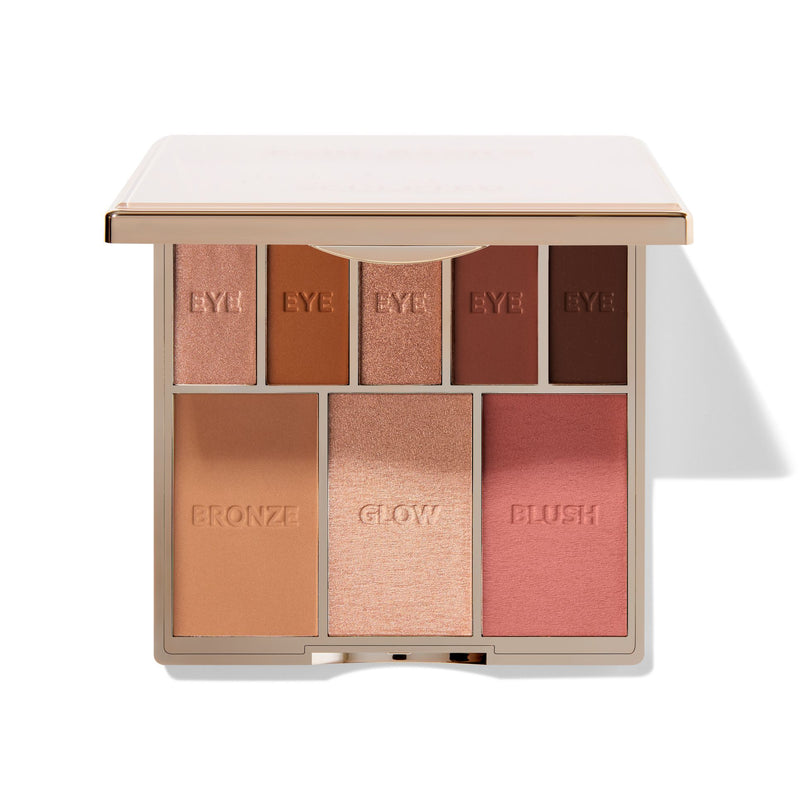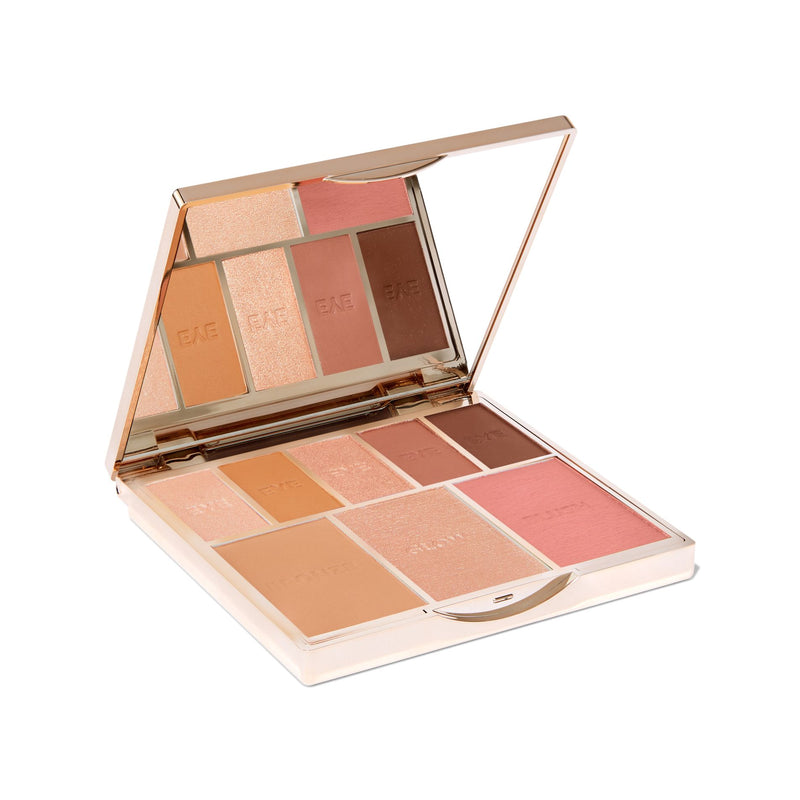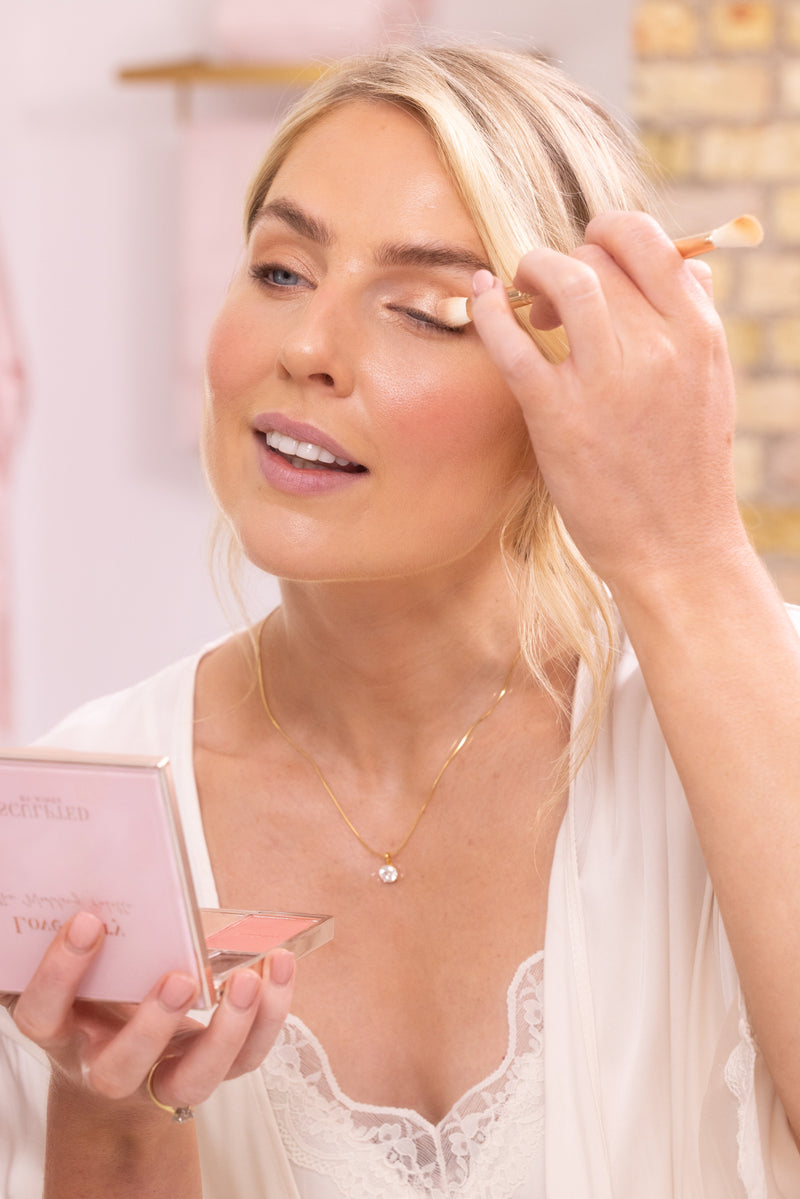 Order within
00hrs, 00m
for Same Day Dispatch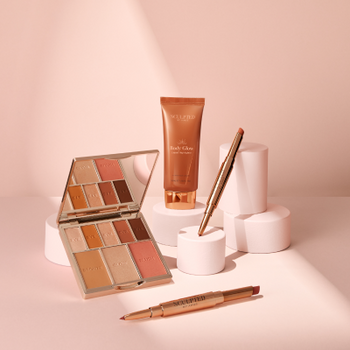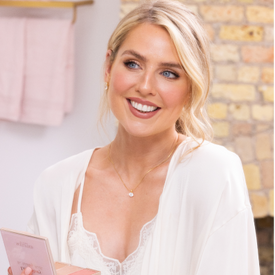 Product Information
Product Details
Includes three face products:
• Powder Bronzer
• Cream Highlighter
• Cream Blush
Includes five eye products:
• 2 x Shimmer Shadows
• 2 x Smoke Shadows
• 1 x Eye Set Shadow
Why You'll Love It
• Dreamy mirrored compact that's compact and travel-friendly
• Curated with romantic makeup looks in mind
• Universally flattering shades for the whole face
• Includes 2 new shimmer eyeshadow, perfect for special occasions
• Inspired by Aimee's wedding makeup
How to use
Shimmer Shadow
Choose between two shimmer shadows. Sweep across the lid for a classic shimmer look. Or, delicately apply the palest shadow under the brow bone or apply it into the tear duct to really brighten the eyes.
Medium Matte Shadow
Blend across the lid or into the socket for an easy, natural look. Alternatively, use this shade to add a subtle definition. We have two tones to choose from that you wear alone or together.
Dark Matte Shadow
Apply into the outer corners of the eye or along the lash line for definition and drama.
Cream Blush
Boost your complexion by lightly tapping onto the apples of the cheeks, across the bridge of the nose and double up with it on the lips too.
Cream Highlighter
Lightly tap onto the tips of the cheekbones, down the centre of the nose and into the Cupid's bow for extra luminosity.
Powder Bronzer
Lightly buff into the hollows of the cheekbones for an instant sun-kissed glow or use as an eyeshadow. You can also use this product around the hairline and down the sides of the nose for a chiselled look.
FAQ
How will I know if this palette suits my skin tone?
The Wedding Palette was designed to be universally flattering, and curated with multiple looks in mind spanning a soft champagne to a golden finish. While this palette will be complimentary for many, we do also have Bare Basics palettes in Peony, Rose, Nude 01, and Nude 02. The Wedding Palette, Nude 01 and Peony is a great choice for anyone who wears our foundation shades in 0.5 to 5.4 while Nude 02 and Peony is suitable for those who wear shades 5.45 to 8.0. Lightly apply the shades to suit the depth of your skin tone.
Shop the Bare Basics Collection.
Do I need to use brushes?
Certain products like the cream highlight and shimmer shadows can be applied with your fingertips, but a brush is advisable for a matte eyeshadow. Our original Sculpting Duo or Blush & Bronze Duo brushes are perfect for use with the Bare Basics palette, as are eye-specific brushes like our Buff & Blend Duo or Define & Smoke Duo.
Check out our range of Individual Brushes and The Essentials Volume 2 Brush Set.
Aimee's Top Tip:
"On those special days, pop this palette into your handbag and you'll have eight of the gorge products you've used for this morning for touch-ups and top-ups throughout the day in one place, to keep your makeup looking consistent from day to night."